Health News
Increasing food allergies for many years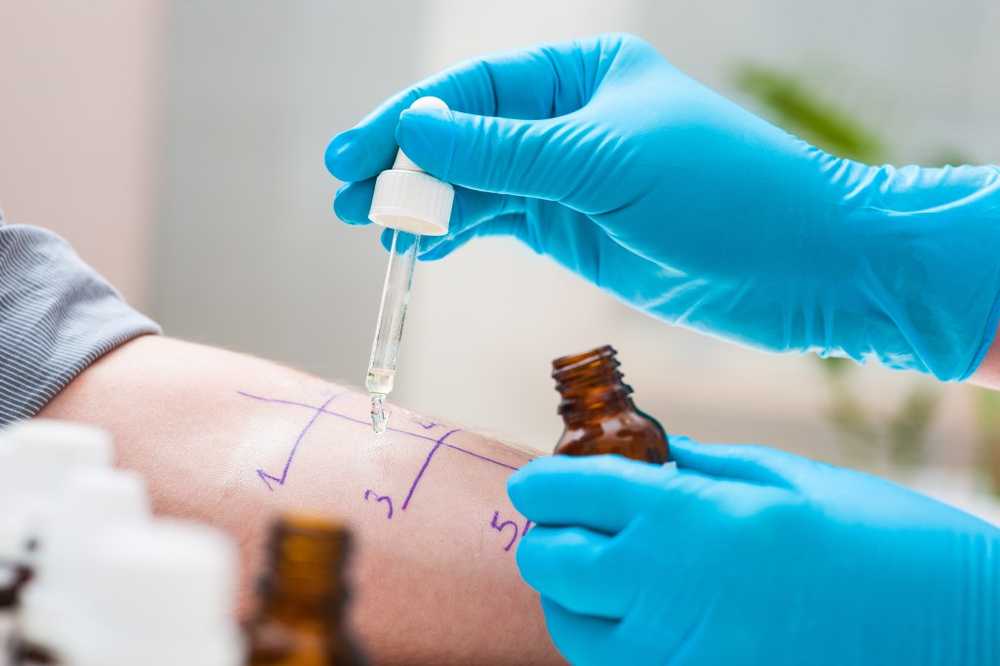 Diarrhea, nausea, abdominal pain, itchy rash: These are all typical symptoms that can develop when people suffer from a food allergy. In Germany alone, according to estimates, about six million citizens are affected. And there are more and more. The search for the triggers is usually not easy.
Allergies have been increasing for years
According to estimates by the German Allergy and Asthma Association (DAAB), about six million people in this country suffer from food allergies. About six percent of all children and three percent of adults are said to be affected. For years, allergies continue to increase. Last summer, the DAAB announced that the numbers have even doubled in recent years. Stephan Meller, allergist and senior physician at the Dusseldorf University Hospital explained, according to a message from the news agency dpa, that there is not just one reason for the increase. Various factors such as our environment, diet and avoidance habits play a role.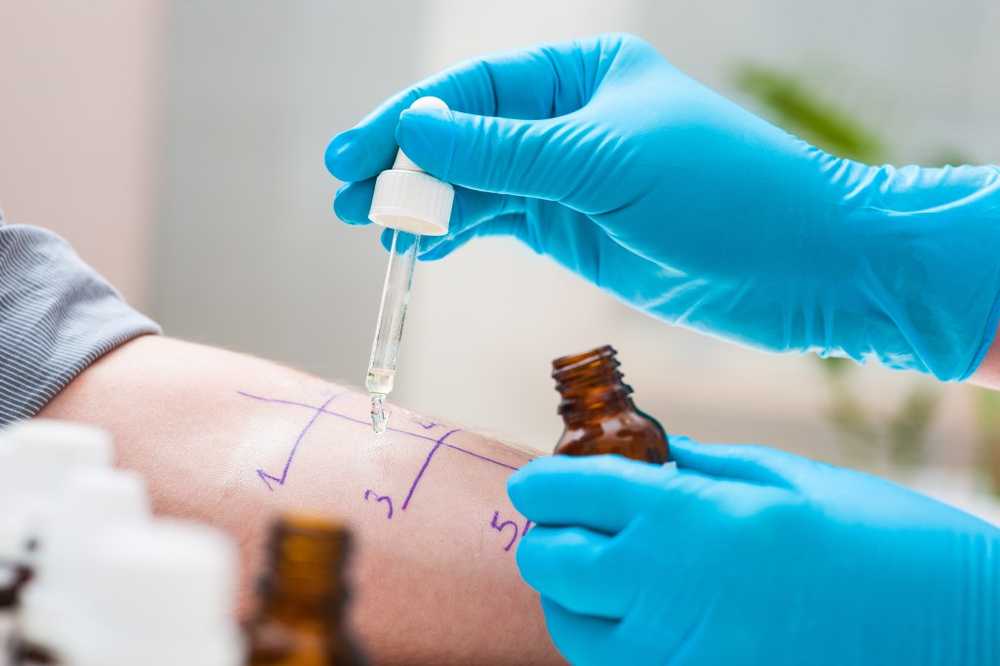 A test at a specialized GP may indicate allergy. Picture: Alexander Raths-fotolia
Pseudoallergies by additives
The agency report mentions a woman who got fat, itchy spots all over her body when she went out to eat. Allergy tests had brought nothing. "And then it started sometime at home, that she has jigged," said Sonja Lämmel from DAAB in Mönchengladbach. "There was detective work was announced." The nutritionist finally found with much research of the puzzle solution: Since the woman cared for her mother-in-law and therefore had little time, many finished products and bag soups on the table. The proof was a deliberate provocation in a specialist clinic: The woman had a pseudoallergic reaction to additives, preservatives and flavor enhancers. This also explains the puzzling, itchy hives after eating in restaurants. Lämmel explained that such stories of suffering are common. The suspicion of pseudoallergies is hard to check, according to health experts, because there are no blood or skin tests, with which one could confirm this clearly. Consumer advocates have also been criticizing for some time that the common practice of the food industry in the indication of additives does not make it much easier, as many manufacturers promote their products with such as "free of preservatives", although these are often exchanged for other ingredients.
Allergic substances must be clearly recognizable
Since 2008, the DAAB has been reminiscent of the food allergy day on 21 June, the disease that affects hundreds of thousands and for which there is no remedy. "The only effective thing is that the patient knows what he is allergic to and consistently avoids this food," said Lämmel. This is what most allergists think, but a British study came a few months ago to the conclusion that this might not be true for all. The researchers found that peanut consumption can also protect against peanut allergy. However, if one assumes that one should avoid the food in question, one must be able to clearly identify the allergenic substance on the packaging of the food and in the case of loose goods in the restaurant or in the bakery. However, this is not always the case. The declaration has been clarified since mid-December 2014. Since then, the main triggers for allergies and intolerances on the food label are bold or underlined, if they are included. These include gluten-containing cereals, milk, eggs, fish, nuts, soy, celery or sulfites. With loose goods, it still hangs. For example, the sausage from the butcher or the grain rolls from the baker must also be labeled since the end of 2014, but not every farm already implements this new regulation. Often, customers have to ask for it. "This is a disaster for allergy sufferers," said DAAB's Managing Director, Andrea Wallrafen.
Different allergies depending on age
Foods can trigger numerous allergic reactions. It can cause severe itching, redness and wheals on the skin, sneezing attacks and runny nose, coughing and dyspnoea, diarrhea, nausea and vomiting. Anaphylactic shock in the form of a life-threatening circulatory collapse is the most serious allergic reaction. Depending on their age, people tend to have other food allergies: In infants, cow's milk and hen's egg are the main causes. Nuts, fish and wheat are added to children, and adolescents and adults are more likely to respond to raw vegetables and fruits, spices and nuts. In about 60 percent of cases, this cross-reactions occur with a co-present pollen allergy.
Mysterious new form of wheat allergy
As the dpa message states, a new form of wheat allergy is particularly mysterious. This occurs especially in combination with effort. Ms. Lämmel explained that this had occurred about three years ago and then became more common. Triggers may include exertion, alcohol or certain drugs. Lämmel observed that especially young people are affected. The allergist Meller encounters about once a month such cases: "Someone eats a roll and then sports, which can then cause an extreme reaction." This phenomenon is called "WDEIA" (Wheat Dependent Exercise Induced Anaphylaxis): so a diet-related , Allergic shock induced by exertion. In such cases, the doctor often has to convince his patients of the unusual wheat allergy. "Nah, I've got it yesterday," Meller has to listen to often. "It's a puzzle game." And not so rare. (Ad)
/ Span>