Health News
Increasing sick leave Cold wave is causing more days off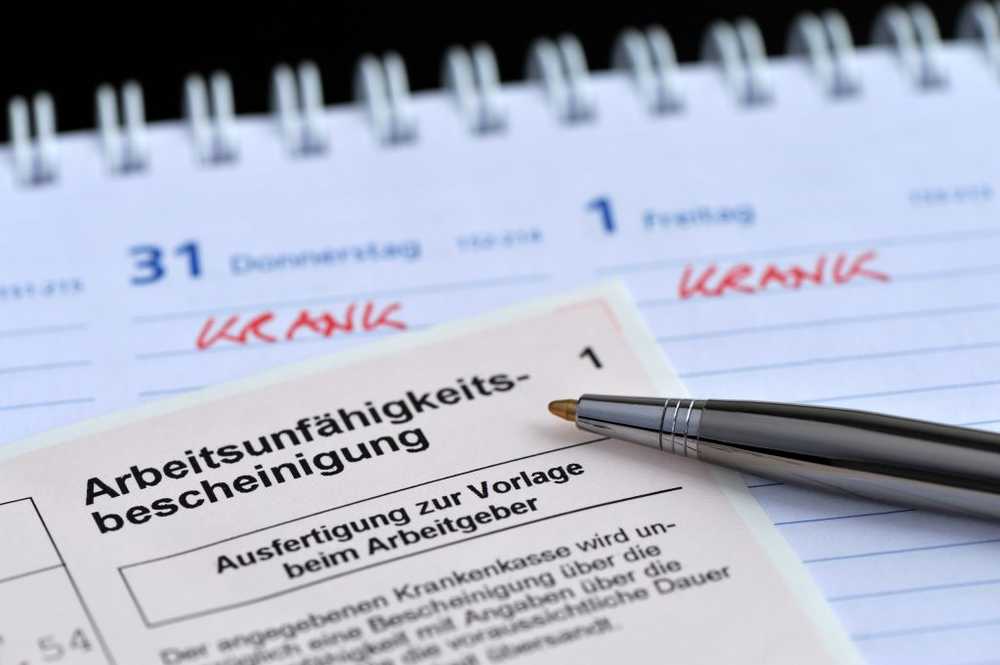 Sick leave increases: number of days lost due to colds increased significantly
German employees were ill more often last year than in the previous year. Especially the cold wave has caused more days off. However, most cases were again due to diseases of the musculoskeletal system.
Rising sick leave of German workers
Last year, the highest number of sick leave letters in 20 years had been reported. In 2017, Germany's employees got sick even more frequently. According to a recent evaluation of DAK health, the sick leave rate increased from 3.9 to 4.1 percent. The cold wave was largely to blame that there were more absentee days. But also diseases of the musculoskeletal system have increased.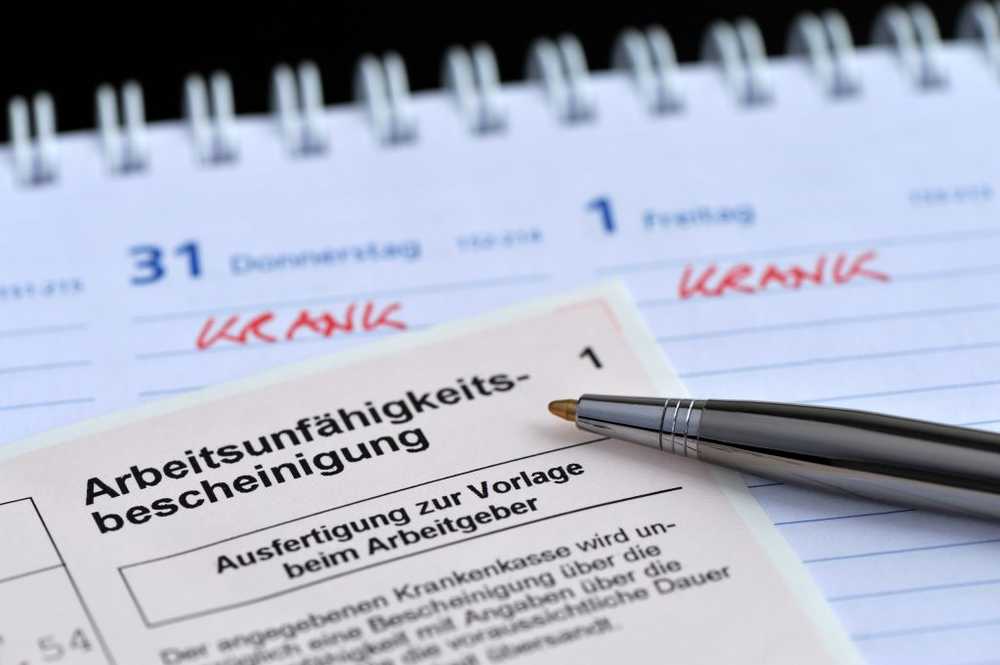 In 2017, Germany's employees reported sick more frequently again. The sick leave increased from 3.9 to 4.1 percent. One of the reasons for this was the cold wave. (Image: nmann77 / fotolia.com)
Number of days lost due to colds
As reported by the health insurance, respiratory diseases caused the Germans last year: The number of days lost due to colds rose by nine percent compared to the previous year.
On the other hand, failures due to mental illness increased only slightly - by just under 1.5 percent.
More than half of all incapacity days (53.9 percent) went to three diagnostic groups:
The most common cause of absenteeism was musculoskeletal disorders such as back pain. More than every fifth day of absence (21.8 percent) was caused by it.
One in two professionals was reported sick at least once
Absences due to mental illness followed in second place with a share of 16.7 percent and respiratory diseases with 15.4 percent in third place.
Respiratory diseases such as coughing and runny nose caused about 230 days lost in 2017, compared with 100 employed persons insured by DAK Health, 18 days more than in 2016.
Approximately one in two employees nationwide was on sick leave at least once in 2017 (48.6 percent).
Women sick more frequently
As far as the sexes are concerned, it has become clearer that the number of sick women increased more than that of their male counterparts. The sick leave rate in 2017 was 4.4 percent; in the men at 3.8 percent.
In some professions you tend to get sick
But which occupational groups are most often ill?
The highest-absentee sectors in 2017 were traffic, warehousing and courier services at 4.8 percent, and healthcare at 4.7 percent.
The lowest level of sickness was recorded in the area of ​​data processing and information services at 2.8 percent.
For the analysis of the sick leave, the data of about 2.5 million gainfully employed insured persons of the health insurance DAK-Gesundheit were evaluated by the IGES Institute in Berlin. (Ad)