Health News
Dentistry How can I recognize a good dentist?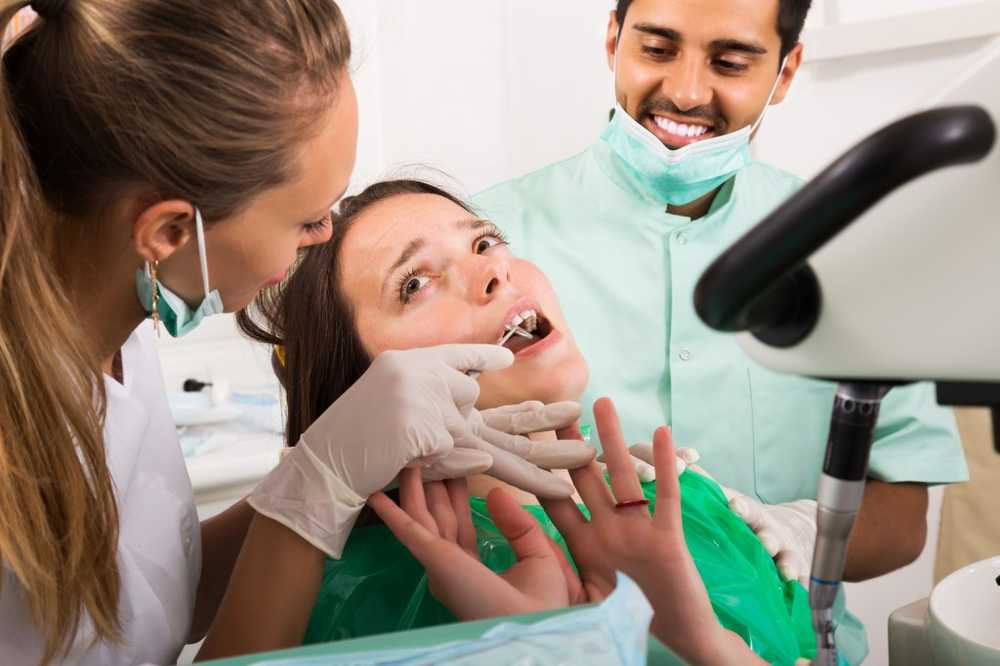 Service, advice and treatment are not always the same
Hardly anyone likes to go to the dentist, but for the oral health of the regular visit is unfortunately inevitable. As with other specialists, however, there are obviously large quality differences in the practices. But how can you tell if a dentist is good or not? In an interview with the news agency "dpa", experts give tips on what patients should pay attention to.
Quality differences are often only visible after years
Whether toothache, periodontitis, regular check-ups or a professional cleaning: There are many reasons to visit the dentist and often this is associated with anxiety and discomfort. Therefore, it is particularly important that patients feel safe with their doctor and get the best possible medical care. But as in other areas, there are many good as well as mediocre and even bad doctors - which is often hardly recognizable at first glance.
But if you take a closer look, there are often clear differences. "Often it turns out only after several years, whether a dentist is really good," said Kai Fortelka, spokesman for the Federal Dental Association (KZBV) compared to the "dpa".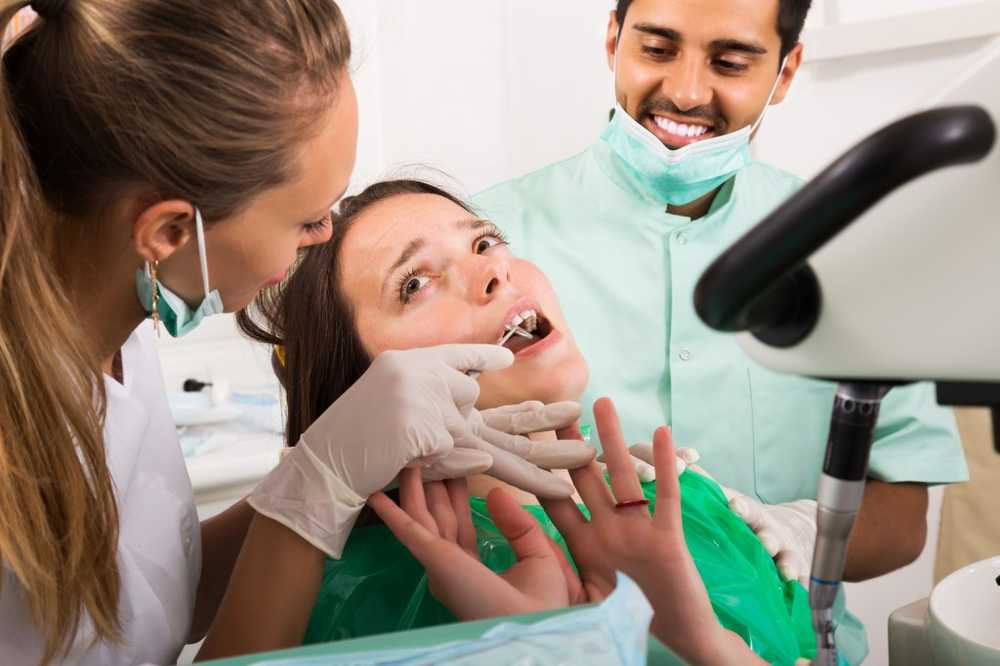 A good dentist: How can this be recognized for patients? Image: JackF - fotolia
Thorough anamnesis and accurate examination important
Accordingly, an online research is recommended in advance. In addition, the expert found further decisive points on which the quality standard becomes clear when visiting the practice.
Accordingly, the dental practice should look clean and well-kept, and especially the therapy room including the equipment and the dentist's set should be considered carefully. In addition, it is important that the doctor and the helpers wear clean work clothes, sterile disposable gloves and a mask during treatment. On the other hand, expensive high-tech devices would not automatically indicate good practice. The equipment is obviously outdated, but this is not a positive sign. Because this could possibly only a limited diagnosis and therapy done.
Before an intervention, the right to an understandable consultation exists
According to Kai Fortelka, at the beginning of the treatment, a detailed survey (medical history) of current complaints, underlying illnesses etc. is important so that the doctor receives an overview of the patient's state of health. In addition, a thorough examination should be carried out to examine the teeth and gums as well as all other parts of the chewing system.
According to the Würzburg dentist Dominic Mayer of the German Society of Dental, Oral and Maxillofacial Surgery (DGZMK), special instruments would have to be used in some cases. "Since not everything is visible to the naked eye, it may be useful to use a pair of loupes and X-ray to detect hidden damage such as tooth root and interdental caries." Patients would also have the right to a consultation, in which understandably about the problem and the necessary treatment steps will be clarified. It is important that the doctor shows the advantages and disadvantages as well as the costs of all available treatment options, explains Dominic Mayer.
Good doctors attach great importance to prophylactic measures
Afterwards, the patient must be given enough time to think, but the urge to make a decision is taboo. In general, "a good dentist [.] Would act according to the motto 'prevention is better than cure'," says Mayer. Accordingly, prophylaxis would e.g. in the form of professional teeth cleaning (PZR) as well as the mediation of an effective dental care play an important role. In addition, a good physician always try to get healthy teeth as possible. "That means early action and gentle, minimally invasive therapy methods."
The individual needs of the patients are taken into account?
Also the service should not be neglected with a good dentist. For example, patients should not have to wait too long or be notified early in case of delays. Besides that, it is important to pay attention to the individual needs of the patients, e.g. anxious people are given very much understanding. In this case, according to Thea Lingohr, sometimes even special treatment methods are possible: "We offer anxiety patients the sedation with nitrous oxide, which in combination with the local anesthetic offers a gentle way of pain-relieving and anxiety-free treatment," explains the Cologne dentist and member of the German society for Aesthetic Dentistry (DGÄZ).
At least one inspection visit per year
"And how often should I go to the dentist?" Experts advise to visit a practice at least once a year as a check-up, because only then can dental disease be recognized and treated early. Children and adolescents aged 6 to 17 years should have their teeth checked every six months. The examinations can be entered by the doctor in the so-called "bonus book for dental health examinations", which is available in every dental practice. Those who regularly go to the check-up can save a lot of money. This makes itself e.g. then noticeable when a crown or removable denture becomes necessary. (No)